What do you want to know
Minecraft Dungeons, a brand new ARPG from Mojang Studios, has just launched to much fanfare.
We've already seen hints of what DLCs might be planned for the game, Creeping Winter and Jungle Awakens.
We might now have some possible release dates, thanks to a user on Reddit.
The Nintendo eShop image shows two DLC packs for Minecraft Dungeons, with release dates for July and September 2020.
Minecraft Dungeons has only just been released, and we've already received a ton of unexpected information about what DLC packs may be in store for the co-op-focused dungeon crawler. Creeping Winter and Jungle Awakens will inject new content into Minecraft Dungeons to keep people hooked on its loot-based gameplay, and are expected to be the two DLC packs included with the Hero Edition.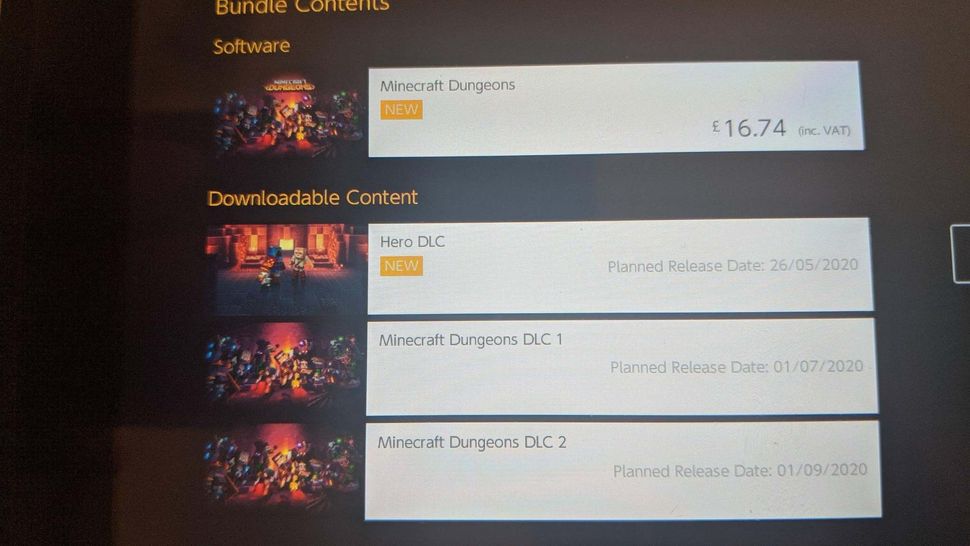 According to eagle-eyed Reddit user MrTommyboy247, Nintendo's eShop page for Minecraft Dungeons: Hero Edition briefly showed two unnamed DLC packs, along with the expected release dates for each. The first DLC pack for Minecraft Dungeons is supposed to have an expected release date of July 2020, while the second has one a few months later in September 2020.
Since we've already seen a leak involving named DLC, it's easy to speculate and connect the dots here. We don't know which DLC pack comes first, and none of this information is official, so take it all with a grain of salt. All we can say is that we won't have long to wait for more Dungeons fun, especially since Mojang Studios is also planning free updates in addition to paid DLC.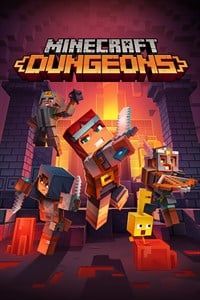 Not your average Minecraft
Minecraft Dungeons
Minecraft is growing and reaching out.
Minecraft Dungeons is the next saga in Minecraft history, and it looks like Mojang and Microsoft are knocking another one out of the park. Minecraft Dungeons combines the familiar world we all grew up in with an injection of Diablo, great fun. Available on every platform you're on, for a ridiculously tempting price, what's not to love?
Major